State Inspected – Custom Butchering
Beef Harvesting $75

Hog Harvesting  $45

Complete Processing $0.79/lb
Each animal must be brought in one day prior to or the morning of its scheduled butchering date. Any animal can be split between different parties. The parties can specify how they would like their portion of the animal processed. This includes thicknesses, weights, and number of steaks in a package.
Pinter's Packing Plant is a state-inspected facility. This means that there is a state inspector on premises at all times during butchering. The inspector verifies each animal is standing and healthy before it is slaughtered. As the butchering process continues, to ensure the animal is safe to eat, the inspector looks for visual signs of disease.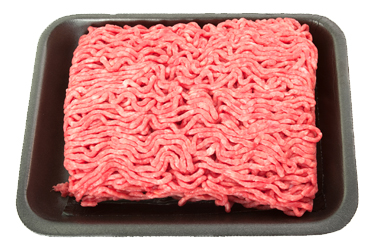 An inspected animal can be resold individually or in bulk after it leaves our facility. It is important to note that if the meat is relabeled and/or repriced, the original plant information and legend must stay with the product.
To order a half or whole animal, schedule a butchering, or submit cutting instructions, please contact us at 715-654-5444.
How am I going to be billed?
Customers are billed by the hanging weight of the animal.
What is the cost for the animal to be processed explained?
For example, if the hanging weight of half a beef or pig is 350 pounds: (weight x price per lb) + harvest fee = total processing
---